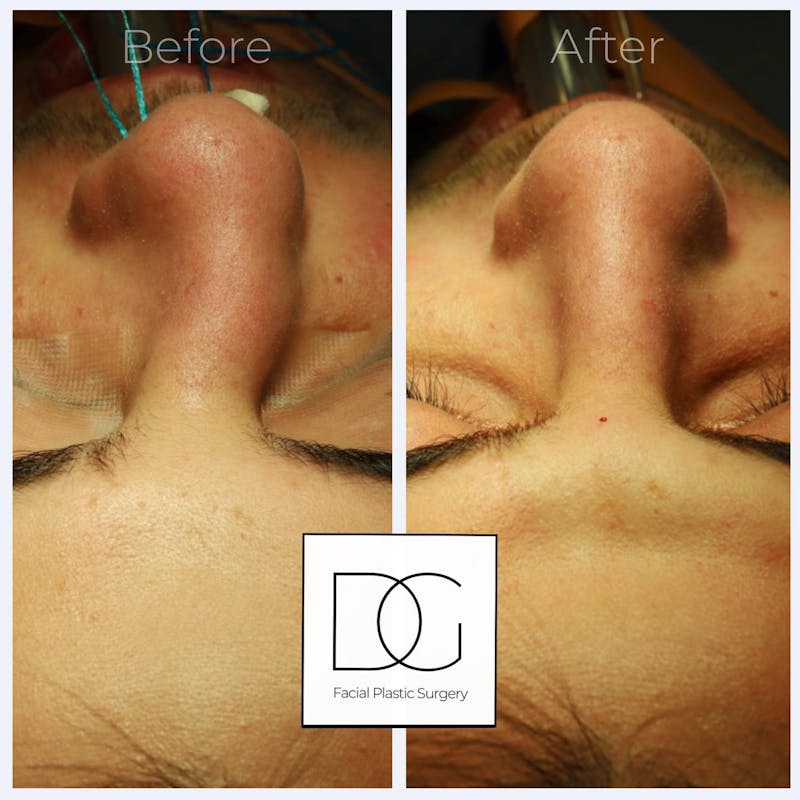 This patient came to see me after sustaining a broken nose. You can see just how severe the fracture was, with the bridge of the nose completely shifted to his right side.
Fortunately for this patient, he knew to come in for a consultation right away, when there was still a window to fix it using a minimally invasive approach. Using a closed approach (meaning no incisions or cuts were made in the skin), I was able to move his bones back to their normal position.
Being able to provide high quality care and reassurance to my patients on their worst days is one of the greatest and most rewarding aspects of my job. This is particularly true for me, considering what originally motivated me to become a facial plastic and reconstructive surgeon was a childhood trauma (which included the same type of nasal fracture).
If you or your loved ones are ever injured and need the assistance of a trained facial trauma surgeon, please don't hesitate to call our office and schedule an appointment. We would love the opportunity to take care of you in your time of need.
To see me as a patient at either my Palo Alto, San Mateo, or Menlo Park location, please call 650.847.1466 or contact us.