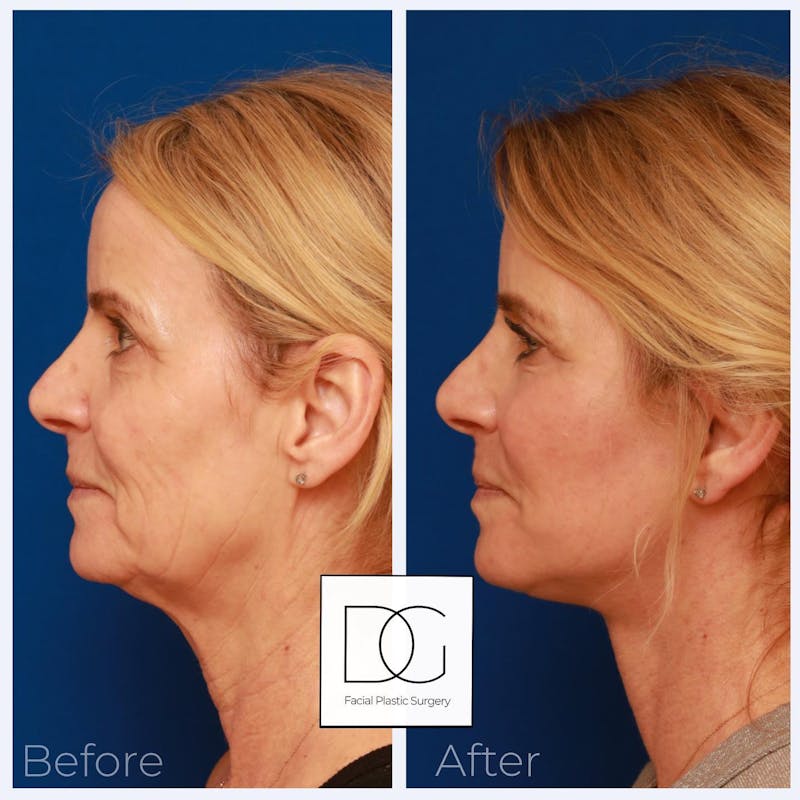 One of my favorite out-of-town patients came in for a visit today, now 3 months recovered from her extended, deep plane face and neck lift, upper eyelid lift, and CO2 laser skin resurfacing.
I love this facelift technique because it really does elevate the tissues of the face back to their natural, youthful position in a way that older style facelifts couldn't.
When performed correctly, there is no risk of the dreaded telltale facelift signs. There is no distortion around the eyes or mouth, no strange wrinkles or over-tautness of the skin, and the incisions heal beautifully because there's no tension on them during the healing process.
I couldn't be happier for this patient. She is extremely kind, funny and has such a nice energy. I am so grateful that she trusted me to be her surgeon. Here's to coming out of COVID looking 15 years younger!
To see me as a patient at either my Palo Alto, San Mateo, or Menlo Park location, please call 650.847.1466 or contact us.