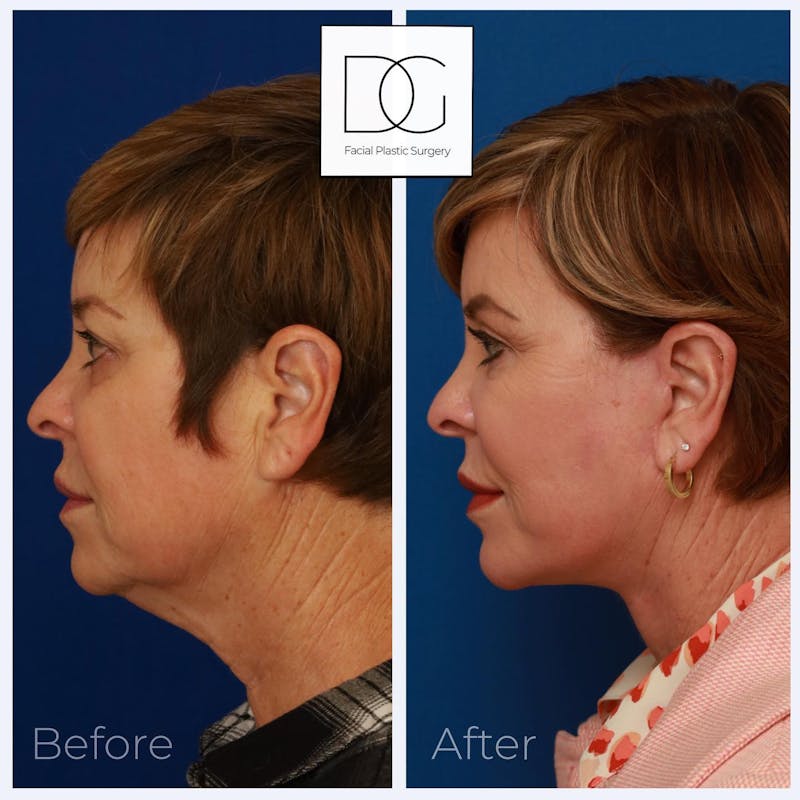 I was so excited to see my wonderful patient back in the clinic last week. She is now 3 months recovered from her facial plastic surgery and is healing beautifully.
She underwent a combination of rejuvenating procedures that included an extended release, deep plane face and neck lift, upper eyelid lift and laser resurfacing. I love how natural she looks, without any of the tall tale signs of being operated on. No over-pulled look, no distortion of her mouth or eyes, even her scars are already barely perceptible (at only 3 months!).
During an extended deep plane facelift, the retaining ligaments of the face are released. This is key to what makes the results so natural. Releasing these ligaments allows for the facial tissue to be resuspended back to their youthful and natural anatomic position.
I loved catching up with her in the office and hearing about how many compliments she is receiving from friends and family. She was always a confident person, but admits that this has given her a boost and that her only regret is that she didn't have the procedure sooner! I couldn't be more happy for her, she is such an amazing person and friend!
To see me as a patient at either my Palo Alto, San Mateo, or Menlo Park location, please call 650.847.1466 or contact us.