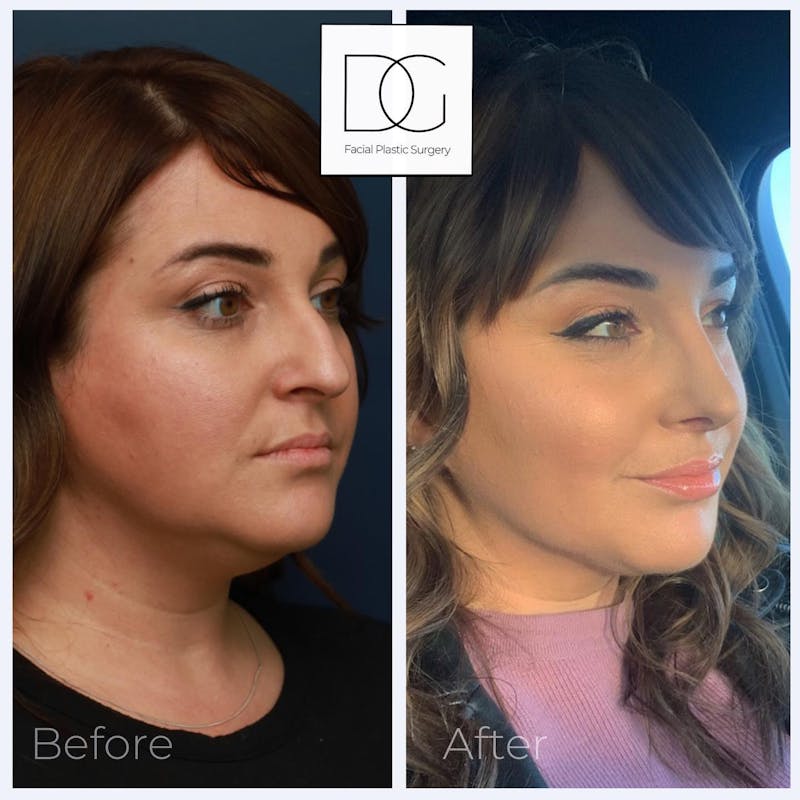 I was blown away when my out-of-town patient sent me this selfie. She is ONLY 11 days recovered from her facial plastic surgery with me.
She underwent a complex, 5-hour rhinoplasty that involved a lot of carefully planned structural changes to improve both the form and function of her nose. We also performed some chin liposuction at the same time to get rid of that stubborn pocket of fat that is so hard to lose with diet and exercise alone.
I think the combination works beautifully with her face and naturally highlights her other lovely features. I have to say, this is one of my favorite transformations and I couldn't be more happy for her. She is incredibly nice, smart and talented and I feel so lucky to have had the privilege of being her surgeon!
Excited to share her in-office before and after photos as she continues to heal!
To see me as a rhinoplasty patient at either my Palo Alto, San Mateo, or Menlo Park location, call 650.847.1466 or contact us.