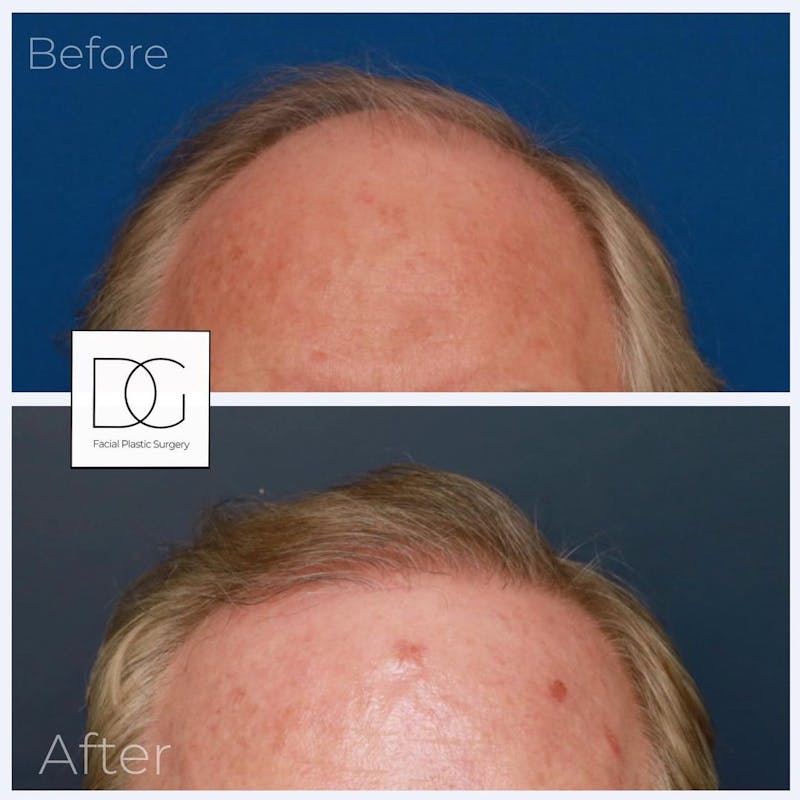 This lovely gentleman is now 9 months from his transplant. Like many of my patients, he came to my office after participating in Zoom meetings during COVID and noticing how thin his hair had become.
In this case, we transplanted 1800 follicles to reconstruct and reinforce the frontal hairline. It is important to do this in a conservative and age-appropriate manner in order to provide the most natural results possible.
His hair will continue to improve over the next few months with further growth. We are both so excited with his new and improved hairline. It's really amazing what a difference a hair transplant procedure makes!
See more hair transplant before & after photos.
To see me as a patient for hair transplant in Palo Alto, San Mateo, or Menlo Park location, please reach out.