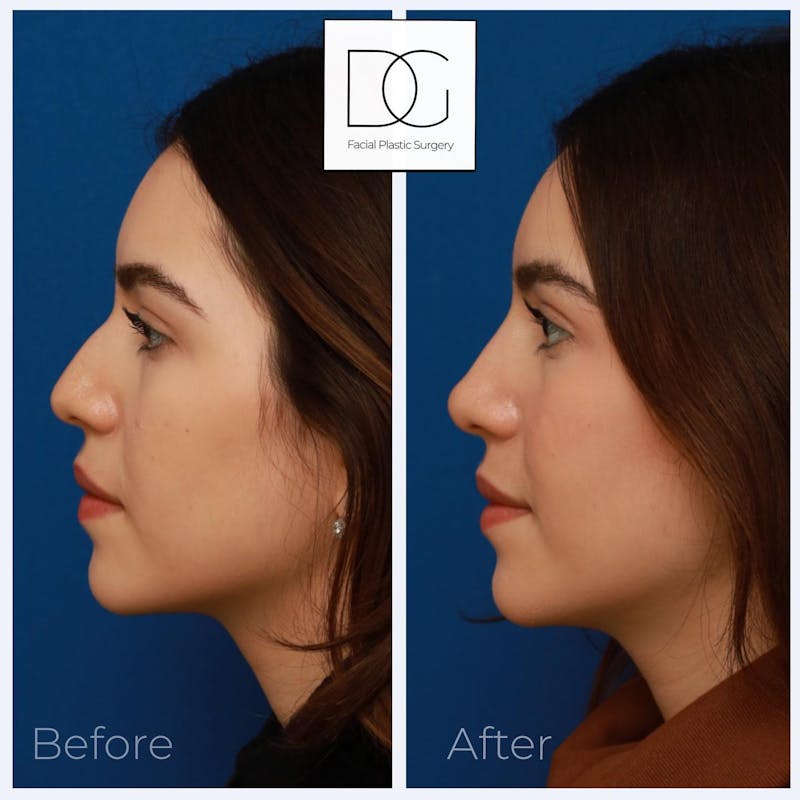 This beautiful patient came to see me with the hope of improving her nasal profile without surgery. She was bothered by her hump and droopy tip.
We discussed both surgical and non-surgical options, as well as the associated risks of each. Ultimately, she decided to proceed with a non-surgical "liquid" rhinoplasty.
Using a small amount of HA filler, in just the right places, I was able to camouflage her hump and lift her tip. These photos were taken two weeks after her procedure. We are both so thrilled with her results!
The procedure takes about 15 minutes, is largely painless, and the results last somewhere between 15 months to two years.
If your bothered by your nose, stop by our San Mateo facial plastic surgery clinic sometime! I'll be happy to discuss all of the options so that you can make the best and most informed decision for yourself. I look forward to seeing you then.
To schedule an appointment to discuss rhinoplasty, please call 650.847.1466 or contact us.