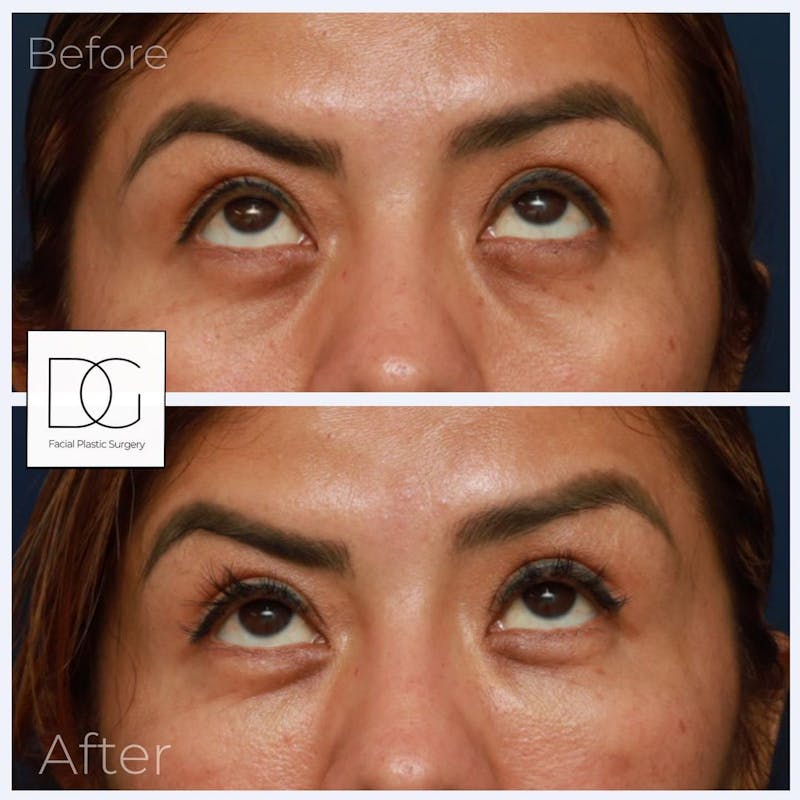 It can be hard to capture the dramatic change that happens when a person has their under-eye area appropriately treated with filler. This is an extremely delicate area of anatomy, so it is important to find an injector who knows what they are doing and can perform this procedure safely.
As a facial plastic surgeon, I have intimate knowledge of this anatomy. I know when filler can be a solution but, more importantly, I also know when it is not. It only takes a small amount of filler to treat this area and it should always be under-corrected.
Too much filler in this area can lead to a heavy, puffy look or other more serious complications.
Patients who seek out this treatment are often bothered by dark circles under their eyes, which give them the appearance of being chronically tired or even sad. Using black and white photography, you can see how the shadows under the eyes soften. This subtle change provides a refreshed look for my patients.
They often tell me that they no longer rely on makeup to hide these dark circles. It's an extremely satisfying procedure and can be done in just about 15 minutes. The results last between 6 to 9 months depending on the product used.
If you feel like your eyes are starting to age you or make you appear tired, please contact us or call the office of your choice in Menlo Park, Palo Alto, and San Mateo.